Whether you're the head of a sports team, the boss of a gym, or someone who's sketched out a personal logo of theirs over a dozen times, you've probably thought about putting your personal brand on some custom sportswear. For gifts, for promotions, for products, or even just for yourself. Well, thanks to The Print Bar, it's easier than ever to put your icons, slogans, and titles on cooldry garments used for sports and workouts. The process is simple, the options are plenty, and our practices are ethical.
You can make custom activewear for all occasions. Our high-performance sportswear printing is extremely durable with full colour capability. It's perfect for display and comfort across all team sports such as basketball, cycling, soccer, trail running, touch football and more. The Print Bar makes it easy for clubs, schools and businesses to look professional during any type of activity.
We have a straightforward and simple-to-use online platform for creating top-quality custom sportswear. You start by selecting a cooldry garment template from our extensive range, after which you're lead to our online design tool. Then you upload your logos, designs, phrases, or photos. Arrange your upload where you want it on the template, what angle you'd prefer, and what size you'd like. Then head over to the checkout and we'll print, pack, and post it to you within 7 to 14 days. There's no minimum quantity requirements for your orders; you can print one to start with, although there are generous rates for bulk orders. 
If you're associated with a sports team, and it has 10 or more members, the possibilities really open up when you need print-on-demand sportswear. The garments for this range can be produced entirely from scratch. We can apply a gorgeous digital print from seam-to-seam, creating a completely customisable sportswear look. Not only does custom teamwear make your main participants more visible, which is useful for referees and judges, but it also makes the players easily identifiable to their fans, supporters, and potential sponsors. These garments can even make your champions feel more connected with each other and encourage team spirit. Psychologically, high-quality personalised teamwear can potentially raise confidence levels and help the team perform better.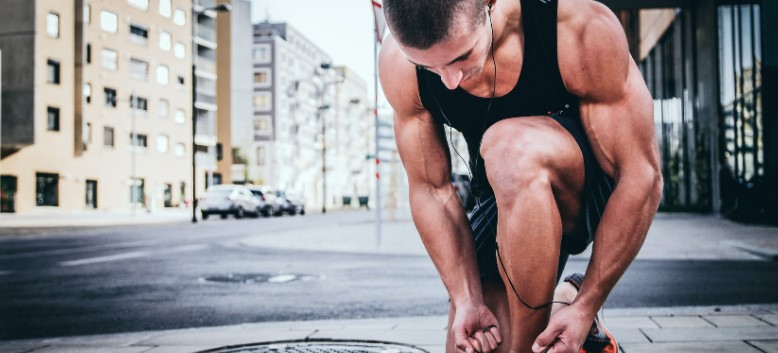 For gyms and personal trainers, commissioning branded custom sportswear can both solidify the image of your fitness business and create merchandise for it. The clothes would be yours to do with as you please, but our drop shipping platform can let you sell your own branded custom gym wear securely through a new custom-made website vouched for by The Print Bar. As a bonus, using our drop shipping platform would allow you to sell your clothing to customers without needing to stock any of the garments yourself. No storage troubles, setup fees or risks; we'll handle the heavy lifting in those departments.
All our custom activewear items are responsibly sourced from ethically-accountable manufacturers. The packaging for our products is plant-based and home-compostable. Every digital print illustration is brought to life by eco-friendly, water-based inks. Our thoughtful production process has earned us the Optus Business Of The Year Platinum Award. 
For quality, affordable, and eye-catching personalised sportswear, you can trust our team of experienced artists, designers, and master printers. After all, they'll have your ideas to work with, and we're sure that they're great. Customise without limitations today with The Print Bar.
Related Posts